PlzMayI incredible value comers from its capability to allow users to import or connect to historical Network monitoring and performance data through ODBC.
With a simple to use interface, user can connect to the mySQL database and create customized reports using clients like MS Access and Crystal reports.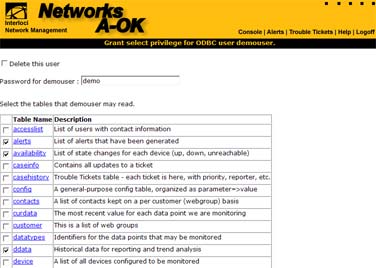 ODBC Access allows you to grant a user Read-Only ODBC access to the PlzMayI MySQL Database. You can pick and choose which tables each user can access.
When access is granted, the user can then access the data contained in the tables with any ODBC compliant application (i.e., Microsoft Access) after they have installed MyODBC for the Operating System they are using. MyODBC is available for download from here.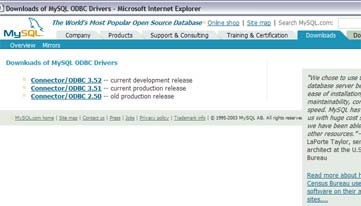 With ODBC Access and an ODBC compliant application, the data from the NetWorksAOK can be used to produce custom charts, graphs, or reports.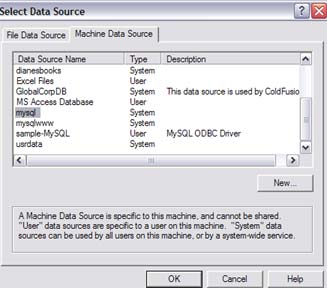 The ODBC Access setup screen is accessible by selecting ODBC Access from the General Administration drop-down menu on the Console screen.