PlzMayI comes with integrated Trouble ticketing system. Comparing the total price of PlzMayI with widely available trouble ticketing packages, PlzMayI additionally provides many more functionality than trouble ticketing packages. Network Managers do not need to install a package to track Alerts and problem resoultion history. Higher value at a low price! A helpdesk System at an Incredible price which includes Network Monitoring capabilites and alerting.
PlzMayI comes with its own built-in trouble-ticketing system integrated with all other monitoring capabilites.
Trouble Ticketing is a full-featured trouble-ticketing system that allows you to create, view, update, and dispatch a case (trouble ticket) via e-mail or pager to anyone, anywhere, that can be viewed through PlzMayI web-based interface.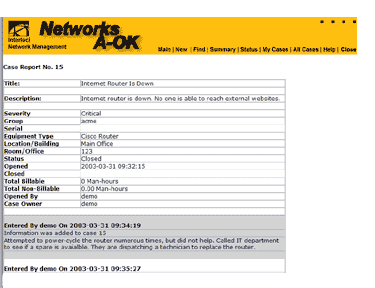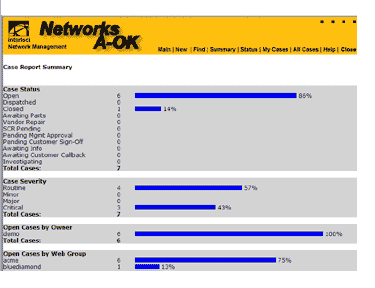 Administrators can even have Trouble Tickets automatically generated whenever there is an problem with a device, thus avoiding having to create a case from scratch.
Unlike many other trouble-ticketing systems, Trouble ticketing is easy to use. Within minutes you will be using it to track the status of problems on your network.