PlzMayI includes a powerful Report Generator providing the capability to produce a variety of network performance reports such as device uptime, asset lists and trouble ticket statistics. Just select the time period and you automatically get reports to analyze important aspects of your network's performance. This historical report writing capability gives unparalleled access to the PlzMayI database that records every measurement every
minute.
Report Generator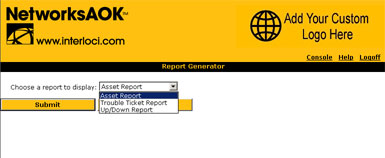 Together with the clickable instantaneous meter data, trouble shooting graphs of the last 20 minutes activity, selectable 3 hours watch graphs and the history graphs of any PlzMayI performance measurement.
The Report Generator function gives PlzMayI an extensive reporting capability for both online trouble shooting and analytical
reports.
Asset Report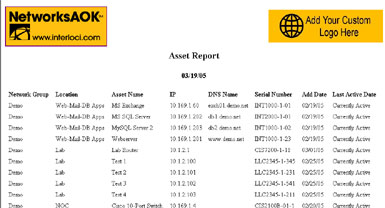 As the PlzMayI database is ODBC enabled, a user can create their own reports using MS Access, etc....users that do not know how to use these tools can use the preprogrammed reports in the Report Generator and if a custom report is required PlzMayI can develop it for a fee...just ask PlzMayI Support at support@SoftShadowSecurity.com.
Trouble Ticket Report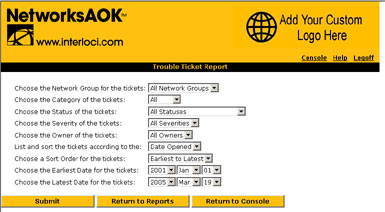 Up/Down Report